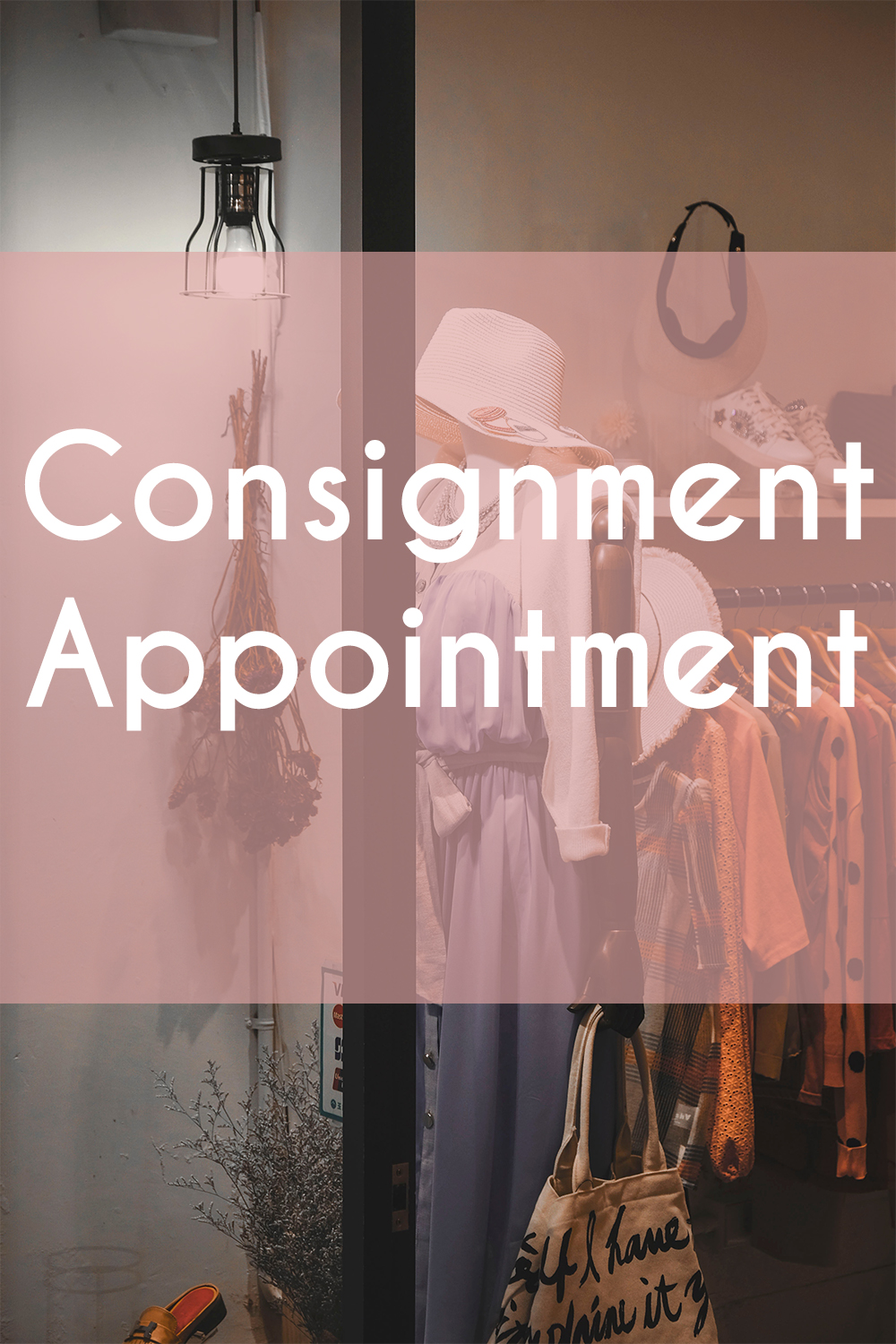 This appointment has no fees.
Consign your clothing, shoes, bags and accessories
You'll receive 40% of the selling price of your items.
Your items will be consigned for 60 days
Prices established by Twice As Nice and reduced after 30 days. ​
Appointments need to be made for a specific day and time – this will give me the ability to work one on one with you.
We take consignment the first week of each month
No Admin fees
Please understand we base what we accept on what our customers are shopping for. Sometimes, items in excellent condition are not accepted because they are styles we are not successful at selling or are not in season. I will put your name on a list and contact you if your items can be accepted at a later date.
Summer clothing accepted starting Feb 01 until Mar 30 primarily
Winter clothing accepted starting Aug 01 until Sep 30 primarily
Graduation/Prom dresses accepted December to March. Dresses must be dry cleaned, gently used, and in style. Grad dresses are 50% commissions
Garments not accepted will be donated to charity or returned at the time of consigning.
Due to a high percentage of people consigning if you require your items inventoried you will need to bring in your own list.
Do you have wonderful designer items you no longer love but don't have time to bring them in? We'll come to your closet!
Our Personal Shopping service will come to you and pick up your amazing items.
Also our Personal Shopping service is offered for designers such as Chanel, Louis Vuitton, Prada, Gucci, Burberry etc. We have customers on a wish list looking to buy these designer brands. We require either purchase receipts or certificates of authenticity for these items.
Give us a call to set up your personal appointment. Confidentiality guaranteed.
Designer Items Wanted!
Please note if you have designer items such as Louis Vuitton, Chanel etc. they are handled differently than regular consignments. Lisa (owner) will meet with you personally to discuss pricing and the amount you will receive. All the designer items will be locked up and safe!
Important Information For Your Consignment Appointment
Clothes must be clean and on hangers
Items will NOT be accepted in any kind of a bag.
Leathers, jewelry, shoes, scarves, belts and purses should be cleaned and polished
No animal hair or scent
Furs should have no rips or tears
Be in current and sellable condition
Be in season
Earliest drop offs give best return
Brand name in excellent condition
Learn about fashion, the environment,
and how consignment helps by watching this video: