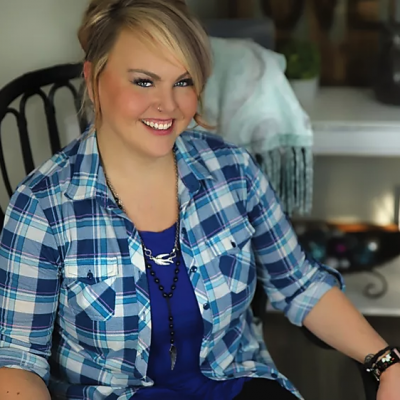 Let me introduce myself; my name is Lisa Babineau and I am the owner of Twice as Nice Consignment Store in Stony Plain, Alberta.
I am a busy and outgoing mama and wife of a blended family of 5 kids living in Stony Plain who LOVES to shop. My journey has also been one of self esteem and body image so often I found myself seeking second hand clothing while I went through my journey of weight loss at one point in my life. After losing weight, I can understand emotionally what shopping is like.
What I came to see as a pattern is women have large closets full of clothing that often are bought specifically for an event and are worn sometimes only a handful of times. Women consistently dress based on their moods as well as how they feel about themselves and let's face it – we all know how often that changes!
I began hosting swap your clothes nights at my house and friends flocked to it, and women seemed to have an overwhelming amount of clothing they wanted to purge out of their closets. The go getter entrepreneur in me, and the background in my other work journeys I had a light bulb moment! Why not create a classy boutique style consignment space in Spruce Grove. This almost fell too easily into a business and paired with my spontaneous and outgoing personality I took the leap and went for it! With some help from my wonderful husband and a couple amazing friends, I began a small boutique in my basement then to a pop up loft in town and most recently to a space double the size in Stony Plain with an exciting business plan. I have BIG goals for Twice as Nice and all of you!
I am passionate about providing a classy venue for women of all shapes and sizes to shop and dress for success and confidence without breaking the bank. I am very warm and friendly and a great listener with a love of people around me and a tendency to say it like it is. With that, you can be sure you will feel extremely welcome in my boutique and get a friendly and honest opinion on your purchase if you are looking for it. I also have been said to have a great eye for what will look great on someone!
Twice As Nice is committed to offering brand name, excellent quality retail items at a fraction of the retail price.
When I am not dreaming and envisioning and pursuing exciting things for Twice as Nice, I love to shop, camp, most recently "kangoo" and above all else spend time with my family and friends. I am just tickled pink that this vision has come to fruition and I am excited to meet all of you locally and from surrounding areas.
Looking forward to introducing you to Twice As Nice,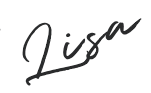 Learn more about me, my journey and my "why" in this video!
We made a stop at this fabulous store over Spring Break and were in search of a special occasion dress for my 14 yr old daughter. It was such a fun shopping experince; Lisa was fantastic, made the experience special and was so helpful! She was encouraging, getting my daughter to try in dresses she may not have chosen, but was pleasantly surprised by. My daughter tried on about 20 lovely dresses and had to choose from 5 that were really perfect and that she really liked. Wide selection, exceptional service, and great prices. We will be back and have already recommended others to check it out.
Wendy B
This will definitely be the only place I shop for clothes now 🙂 It was so much fun, Lisa is amazing!! You have your own personal designer to put together some rockin outfits and accessories. This was my first visit most certainly will not be the last! Great designer clothing for affordable prices 🙂 Highly Recommend booking a consultation with Lisa!!
Misty M
It was truly a fun personal shopping experience.
I am definitely going to be back. 
Lisa took the time and brought me out of my comfort zone and I left with bags of goodies that I am in love with. If you're looking to feel fabulous, have some fun and get great fashion advice, Lisa is your girl!
Michelle W
I visited the store for the first time recently and was beyond impressed! 
There is an amazing selection of high end items for crazy great prices and the process of consigning a couple of my things was made so easy!
What a great little gem here!
If you haven't already been here you definitely need to check it out!
Anna S
Went shopping today and found lots of goodies!! If you haven't checked it out yet you must! Very comfortable and relaxed shopping experience with very helpful, friendly staff. I love this store. Wide variety of clothing, shoes, purses, accessories and many beautiful dresses!!!
Kelly J
I found the dress that fit me perfectly, suited me and I walked out with a completely different color than I planned but it was so worth it. Lisa you have a kind heart and I appreciate the help you gave!
Taylor-Lyne H
When you go to Twice As Nice, it is more than a place to shop for gentle used designer clothing. It is a place where you meet new people, find new styles for your body and feel great about yourself when you leave. You want to visit often as the stock is always changing and there is always something special to find. You arrive a customer and leave as a friend.
Tina H
So we just left here and I may go overboard but only because we left so HAPPY! Beautiful store and Lisa, you are a beautiful person!! We went in to take a peek at the Grad dresses and fell in love with not only one but ALL of them! Gorgeous dresses  ...and I got to scope out all of the other great clothes too 🙂 Top of the line with amazing prices!! My daughter was catered to and treated like a princess 🙂 The one on one service was wonderful and everything was just so clean and pretty! Thank you Lisa Thank you #TwiceAsNice
 
PS Don't be the girl with the $300 purse...be the girl with the $20 purse and $300 in it!!
Cheryl M